WordPress Templates for a Dental Office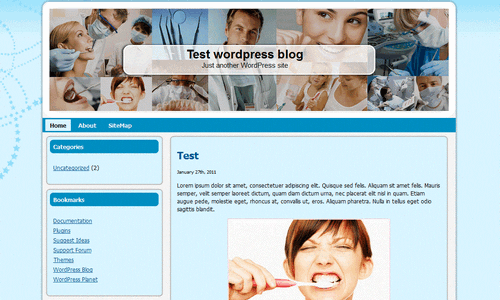 Preview (1803)
Downloads (1765)
Preview this theme
If you enjoyed this theme design press -
Download this theme
4 responses so far!
Thanks for the template. I've used it on my WordPress site and I've modified it to fit my own needs. Thanks a lot

If you need anything let me know.

Hey,

Probably you could use a map feature to show where to find the dentist?

Otherwise great theme!

I will use this theme for my nutrition blog.
Leave a Comment