Travel to Europe WordPress Template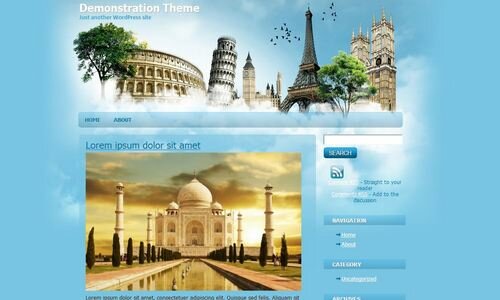 Travel to Europe Blog WP template collected at iWordpressThemes. Download New WP Designs. Travel to Europe theme download, Travel to Europe Cool theme, Simple Travel to Europe layout.
Preview (723)
Downloads (562)
Preview this theme
If you enjoyed this theme design press -
Download this theme
This entry was posted on Thursday, June 23rd, 2011 at 9:27 am and is filed under
Travel
. You can follow any responses to this entry through the RSS 2.0 feed. You can leave a response, or trackback from your own site.
1 response so far!
Leave a Comment